The best hunting boots for you aren't the best hiking boots for everyone. How can you ensure that you choose the best hunting boots for you? Not everyone is the same and there isn't a single boot that is best for everyone. Everyone has different feet and things they find comfortable. Learn more about what to look for in choosing hunting boots for Colorado. You want to choose boots for hunting that will protect your feet yet won't be too stiff. You'll also want to choose boots with good insulation for hunting in Colorado. Even if the lower elevations are warmer, early mornings at high elevations are much colder. 
Materials Hunting Boots are Made of
The materials that your hunting boots are made of affect how they perform in the field and when hunting and hiking. Materials that boots can be made of include full-grain leather, synthetic leather, polyester, rubber, neoprene, nylon, and even carbon. What are the differences between all these materials and how can you choose boots made with the right materials?
Full-grain leather is one of the most popular materials for hiking and hunting boots. Full-grain leather can take a little more time to break in but it does conform more to the shape of your foot depending on how the boots are made. It is also very durable, warm, and waterproof. However, it does tend to be heavier than synthetic materials.
Synthetic leather, polyester, and nylon are all man-made materials. These materials are usually cheaper and much lighter than leather. But they don't last as long and can show wear faster. These sorts of materials are used more in lighter duty boots. They also breathe a lot better than leather and are better for hunting earlier in the seasons in Colorado when it isn't as cold.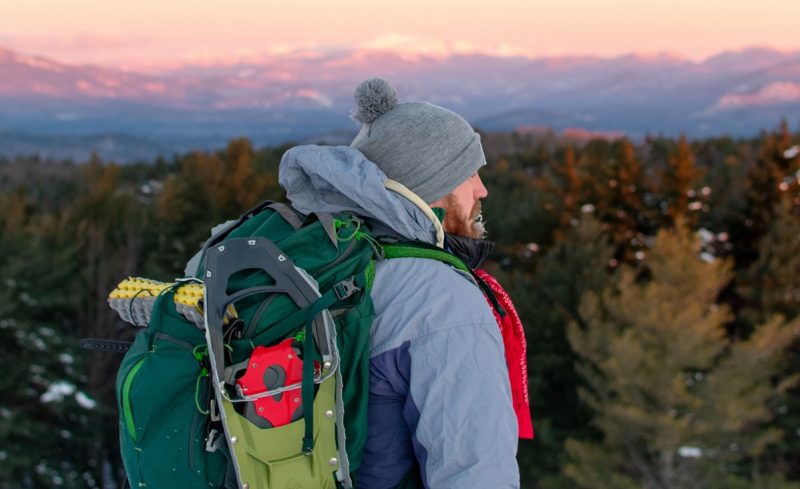 Insulation for Hunting Boots
Choosing boots with the right insulation will depend on the hunting season. And Colorado weather in the mountains can change quickly and change often. Lighter boots are better for earlier season hunting while hunting boots with more insulation will be better for hunting later in the season. If you know you are more prone to get cold, opt for hunting boots with better insulation.
If you have hunting boots with lighter insulation, there are other things you can do so that you can keep your lighter boots yet make them warm enough for colder weather. 100% wool socks have some of the best insulation. Socks that are 100% wool do not have to be big, thick, and bulky to be warm. Wool socks are also beneficial because they wick sweat and moisture away if your feet do happen to get too warm. Synthetic socks tend to get wet and stay wet.
You can also use an overboot to add more layers and protect yourself from the elements. Overboots are usually made of rubber and can help not only with keeping in the warmth, but they can also help keep water, snow, and other elements out so that you stay comfortable.
One very underutilized piece of gear that is very effective is reflective thermal insoles. Although they don't look like much, they are proven to keep your feet warmer hours longer. These reflective thermal insoles are very thin, yet the reflective thermal barrier reflects the heat that your feet put off back into the boot. Some boots have this built-in but if yours don't, you can add them to any boot.
How Your Boots Should Fit
For a proper fit, your boots should cradle your feet and have a snug fit throughout. But your toes should have a little room to wiggle. They should not be very tight anywhere. If the boots you try on are too tight, it can cause stiffness, pain, and even cramps. If the boots you try on are too loose, you will get blisters from them rubbing against your skin.
Make sure when you are trying on boots you wear the socks that you will be wearing when you will go out and hunt. You do not want to feel bumps, seams, or other protrusions inside the boot. Really take the time to get a feel for how the boots fit around your entire foot, toes, and ankle.
If you have any questions about what the weather may be like and what you need to do to prepare for a Colorado hunting trip, feel free to contact us! Ready for an amazing hunting experience in Colorado? Let us be your guide!