Do you want to go hunting in Colorado? How do you know if hiring a hunting guide in Colorado is right for you? There are many benefits to hiring a hunting guide. We have the needed experience, have access to land that has limited public use, and look to provide you with a great all-around experience for hunting in Colorado.
Experienced Professionals
Our guides are experienced professionals and are also hunters. Darrell Gilkes has been offering outfitting services since 1980. We know the land and we know the excitement that hunting can bring. Spending as much time as we do in Gunnison National Forest, we are able to more accurately predict patterns of where mule deer and elk will gather. The weather in the mountains affects how animals move and where they gather. We hunt in game management unit 54 near Blue Mesa and also have access to a private ranch with thousands of acres. Hunting and scouting in these areas regularly makes us very familiar with the animals' patterns and movements.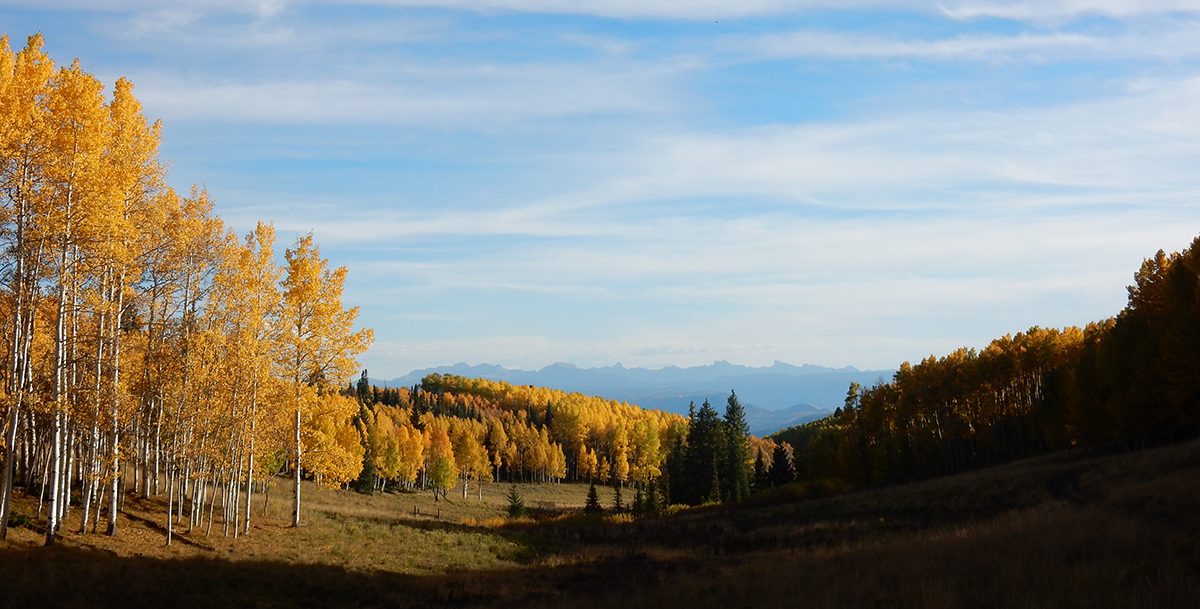 Exclusive Access to Land
Our permit for Gunnison National Forest provides us access to game management unit 54 with 586 square miles available for hunting. Our access to the private ranch also provides us with access to over 35,000 acres of land for hunting in Colorado. Elk and deer move depending on the weather. We will keep you updated as to where we will be hunting, depending on weather conditions. We usually hunt above treeline in the earlier seasons and move down as it gets colder. Weather in Colorado doesn't always coincide with the seasons, so the exact spot where we hunt depends on the weather and the movements of herds. The management and conservation of these herds are important to us, so we only allow a certain number of hunts each year. Learn more about the land we hunt.
Guiding You to Where the Game Is
We live, work, and play in western Colorado. This means we are very in tune with the weather and what the herds of elk and deer will be doing and how they'll move with the weather conditions. With 40+ years of guiding experience, we can guide you to where the game is. Depeding on the season and the hunt that is booked, we may spot and stalk or call in bull elk. Learn more about rifle elk hunts and archery hunts in Colorado. To reach locations where the animals hang out, we'll do some walking and also use ATVs to reach various locations.

Providing a Great Hunting Experience
Our focus is not just on the hunt. We want to provide you with a great experience all around. We'll start by picking you up right at the airport. Both Montrose and Gunnison have regional airports. Next, we'll stop at the rifle range to ensure nothing shifted in travel. We'll travel to the location by ATV. At our cabin, we have comfortable beds and full bathrooms with hot showers. Our camp cook will use our fully furnished kitchen to cook you some great meals. We want to do more than just take you on a hunting trip in Colorado, we want to make sure you are comfortable and enjoy it!
Ready to hire a hunting guide? We are located in Montrose, Colorado and hunt in the Gunnison National Forest as well as private land. Contact us to learn more about our hunts and what you need to do to be prepared for the 2020 hunting season!